One day is 1832, Alexander Mitchel, a "blind" Irish civil engineer and brick maker, had a flash of inspiration, when due to a gust of wind his custom made boat sail screwed itself into sand on his local beach.
His self designed sail had a broad flanged screw which worked in the water and a canvas covered screw which worked in the air. Using his hands and fingers he felt down to where the water screw had been imbedded and was overcome with joy at his discovery.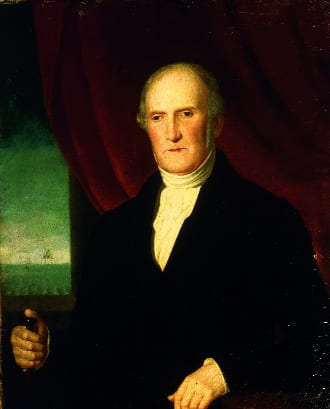 It was several years before this event that Alexander had been laying in bed listening to an intense storm that rattled the tiles on the roof of his house and whistled down the chimney, his thoughts turned to the sailors that were out at sea and the dangers they encountered especially when their ships were dashed on rocky coastal outcrops not visible at night. That nigh while lying awake, he resolved to do something about it.
However, it was only after the instance on the beach when Alexander got his flash of inspiration and grasped the idea of the "screw pile", a form of foundation that could work even in sandy and unstable ground.
 Shortly after Alexander's inspirational moment, he and his son took a boat out to a sandy bank in Belfast Lough and inserted a screw pile. The following day he returned to find the screw pile still secure despite a rough sea the previous night. This gave Alexander the initial "proof of concept" he needed.
Mitchell patented his invention in 1833 and in 1838 screw piles were used at the entrance of the river Thames for the Maplin sands Lighthouse, which was in an area on an unstable bank. Mitchell had realised his dream of finding a form of foundation that could solve the problem of constructing much needed lighthouses on unstable ground and therefore potentially saving lives.
Subsequently, screw piles were increasingly used on areas with mudbanks and shifting sands. In Britain in the late 1800s a number of seaside piers were built on screw piles including Palace Pier in Brighton and Eastbourne Pier. In 1843 in U.S. the first lighthouse to built on screw piles was successfully erected in Connecticut.
The construction of lighthouses on screw piles saved thousands of lives and was applied all over the world.
Following the expansion of the British Empire, screw piles were used with increasing frequency including the construction of bridges in India.
Today there is a wide variety of uses for screw piles as a form of foundation including and not limited to:
Foundations for residential and commercial properties
Sheds
Workshops
Garages
Walkways
Piers
Utility towers
Gazebos
Mezzanine
Garden houses
Retaining walls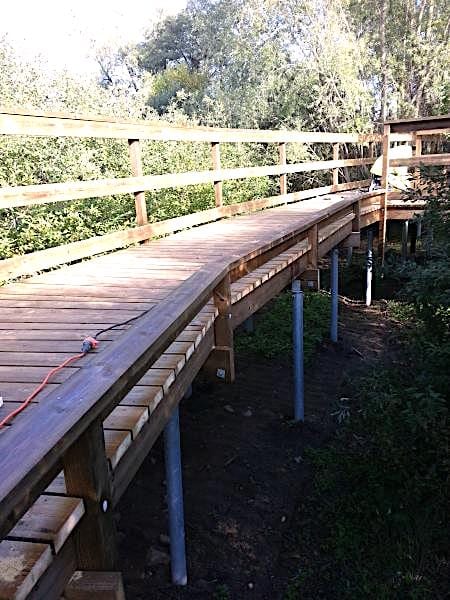 Today, structural engineers are turning to screw piles with increasing frequency particularly when faced with issues such as difficult soil conditions, listed trees or environmental concerns like noise and waste.
Alexander Mitchell would surely be heartened at the extent to which his flash of inspiration has been built upon, because today screw piles are a highly sustainable and relatively environmentally friendly form of foundation with a seemingly endless array of uses.
Do you have a project that may be suitable for screw piles?
To learn more, contact us today:  hello(at)ukhelix.com